In a continuing drive to deliver a premium user experience, the DIDWW team is looking for the most effective ways to share helpful information with customers about our products and services, proactively provide support, as well as make our materials easy to understand and act on.
We are excited to share the news that our extensive and continuously updated knowledgebase has been expanded and improved. This well-structured, clearly written, and easy-to-navigate library of information is a powerful tool for providing instant answers to queries from all users, regardless of their technical knowledge.
The updated knowledgebase displays articles in a structured way, which is of great benefit to users searching for specific information. By simply entering just one keyword, users will have clear access to all relevant search results.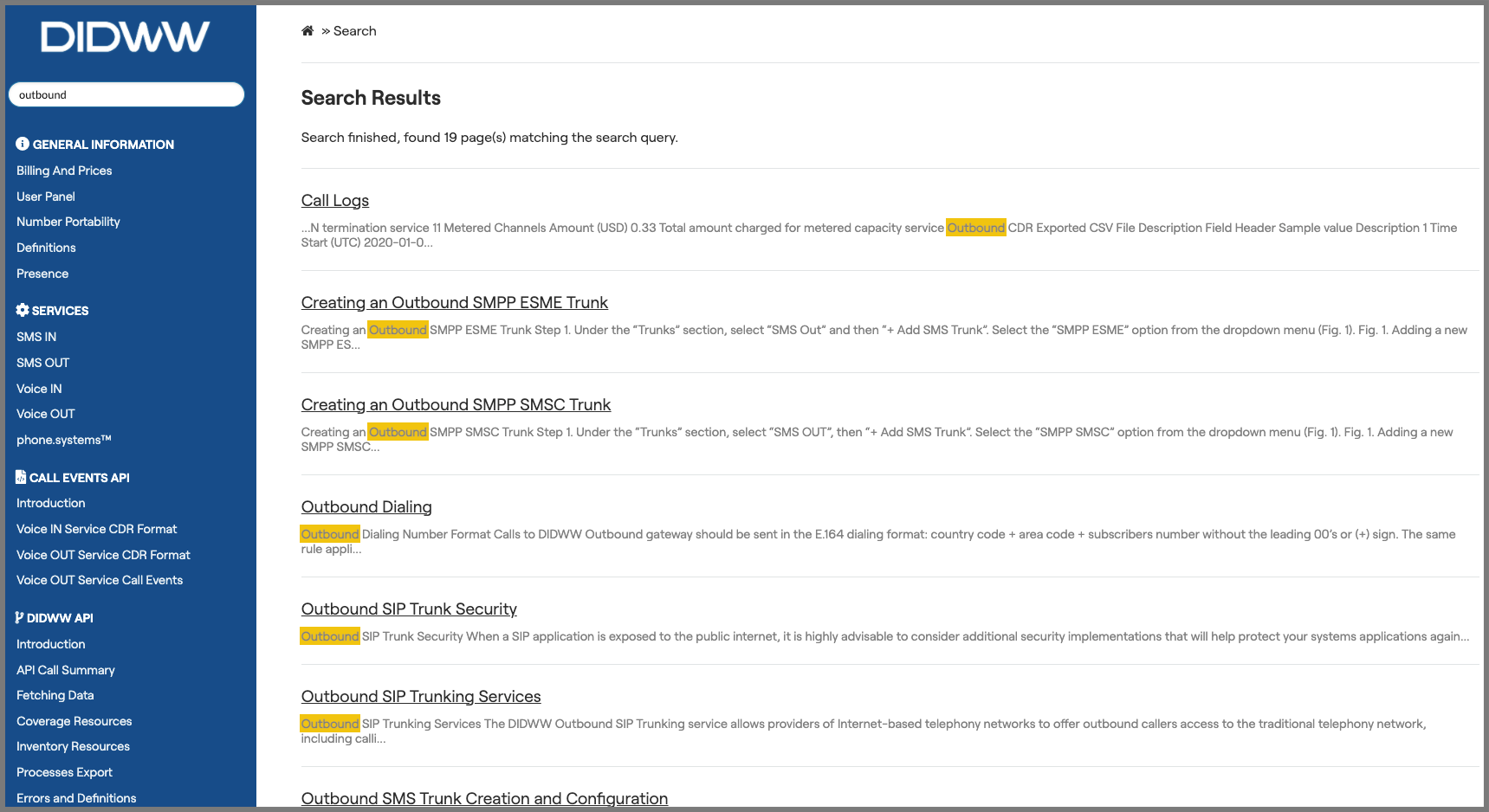 The General Information section provides guidance on how to use the DIDWW User Panel, as well as wide-ranging information about our services. All technical information related to the services offered by DIDWW, such as inbound and outbound calling or SMS text messaging, is displayed in the Services section. This section also includes a step-by-step guide to using our unique cloud-based PBX, phone.systems™.
The User Panel section is organized in the same way as the User panel in the DIDWW management portal. The familiar content structure that is reflected in both platforms will help users navigate quickly and find the best answers to their questions.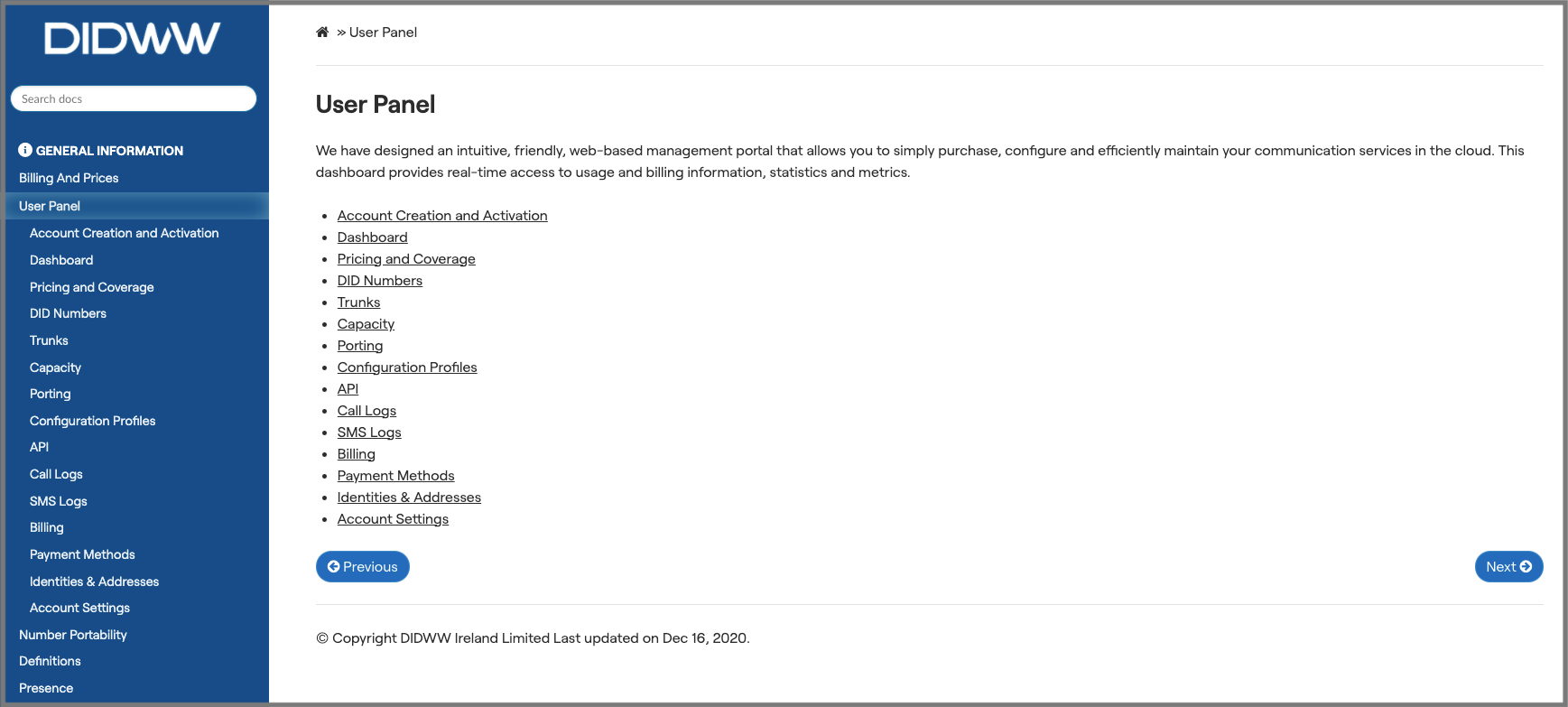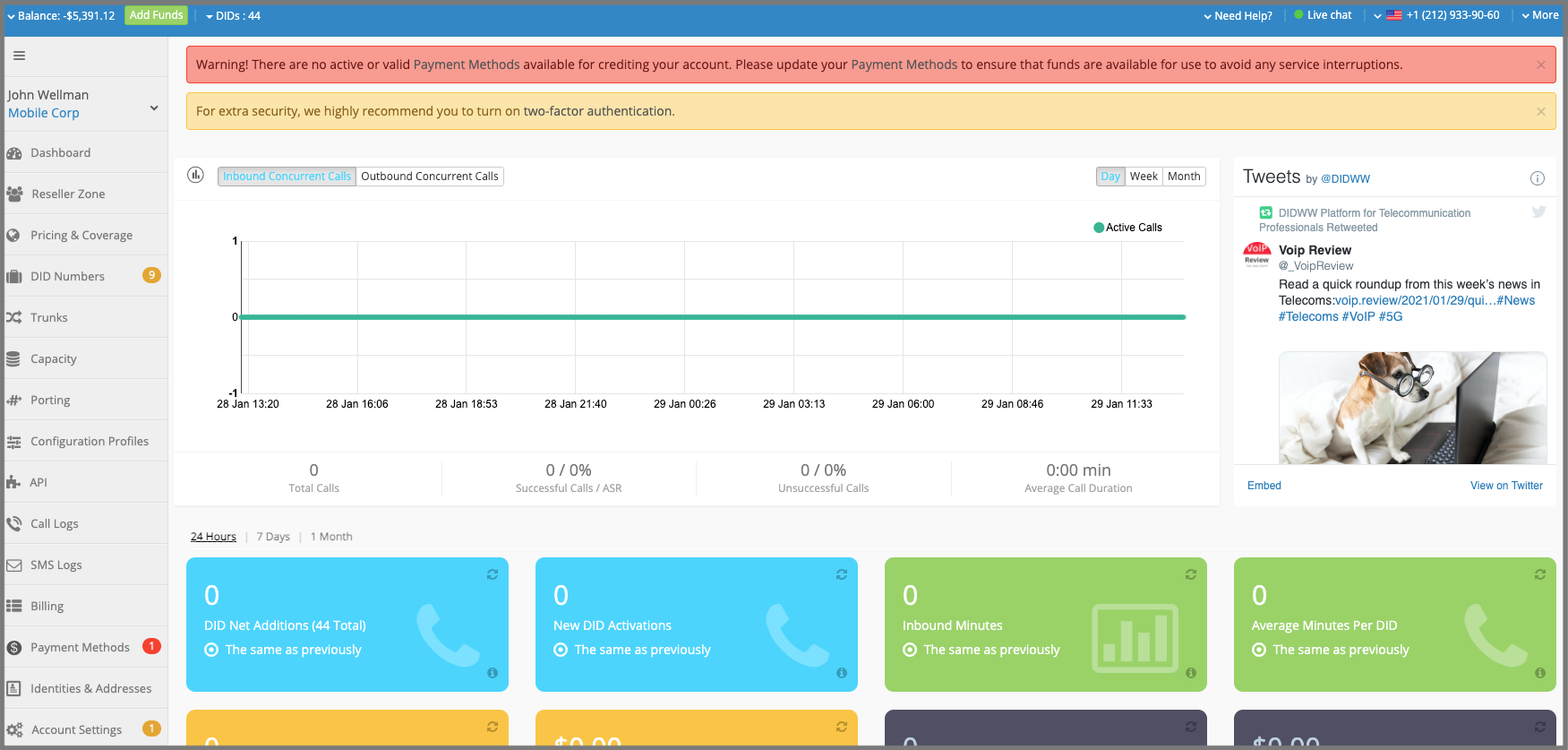 In addition, there is a new section referencing the DIDWW API, which makes it easier for developers to access the resources they need without having non-essential material displayed on the same page. This section includes information related to API calls, data fetching, coverage and inventory resources, and more.
We welcome you to visit our new knowledgebase and resource center to quickly and easily find useful and informative answers to all of your queries.
If you have any questions regarding our updated knowledgebase, please contact us at customer.care@didww.com or via our live chat at any time.