For those looking to find out how the latest IT innovations can benefit and drive their business forward, the 2017 IP EXPO Europe is the hottest spot to be right now. With six excellent IT events in one, more than 300 exhibitors from different parts of the technological sector, and 300 free seminar sessions, the number one IT event in Europe is being held at ExCel in London today and tomorrow, 4th and 5th of October 2017, and DIDWW is there to present the first version of their telecom.center™.
"All of our team at the event and in the back office, are very excited! Today is a very important day for us as this is the first public exposure of the telecom center's products and services. We hope to receive feedback and to better understand the market's response to our ideas. We invite the visitors to register and experiment with telecom.center™, and submit their feedback and ideas. Our early access program is now open, and we will reward users who contribute with feedback with free perpetual contact licenses," said Edwin Terek, DIDWW's founder and VP business developer.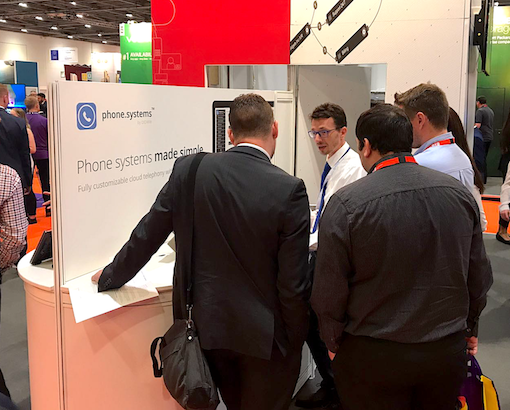 telecom.center™ is a single sign-on platform where the global community of users, integrators, resellers, vendors, developers and service providers can buy, sell and aggregate qualified products, apps and services. The initiative aims to promote and expand the accessibility of products and services that adhere to the spirit of open connectivity standards. For more information on telecom.center™ please click here.
The IP EXPO intends to help organizations and individuals innovate and evolve through technology, by showcasing new exclusive content and insights as well as displaying the newest developments in IT from brands across the industry. Among this year's speakers are Brad Anderson, Corp. VP from Enterprise Mobility Microsoft; Mete Atamel, Developer Advocate for Google Cloud Google, and Gordon Thomson, Managing Director of Digital Acceleration for Cisco.
DIDWW is more than happy to welcome all participants to our stand (Booth #DD28) to talk about how telecom.center™ can help grow your businesses. Please come and visit us.