We are continuously improving and updating the functionality of the DIDWW online platform so as to deliver a premium user experience to our customers. That is why we are pleased to announce the upcoming release of the Identities & Addresses tool on our self-service portal.
This new enhancement will allow customers to add the End User information required for DID number registration via the User Panel, thereby facilitating, automating and ensuring fully-compliant registration procedures.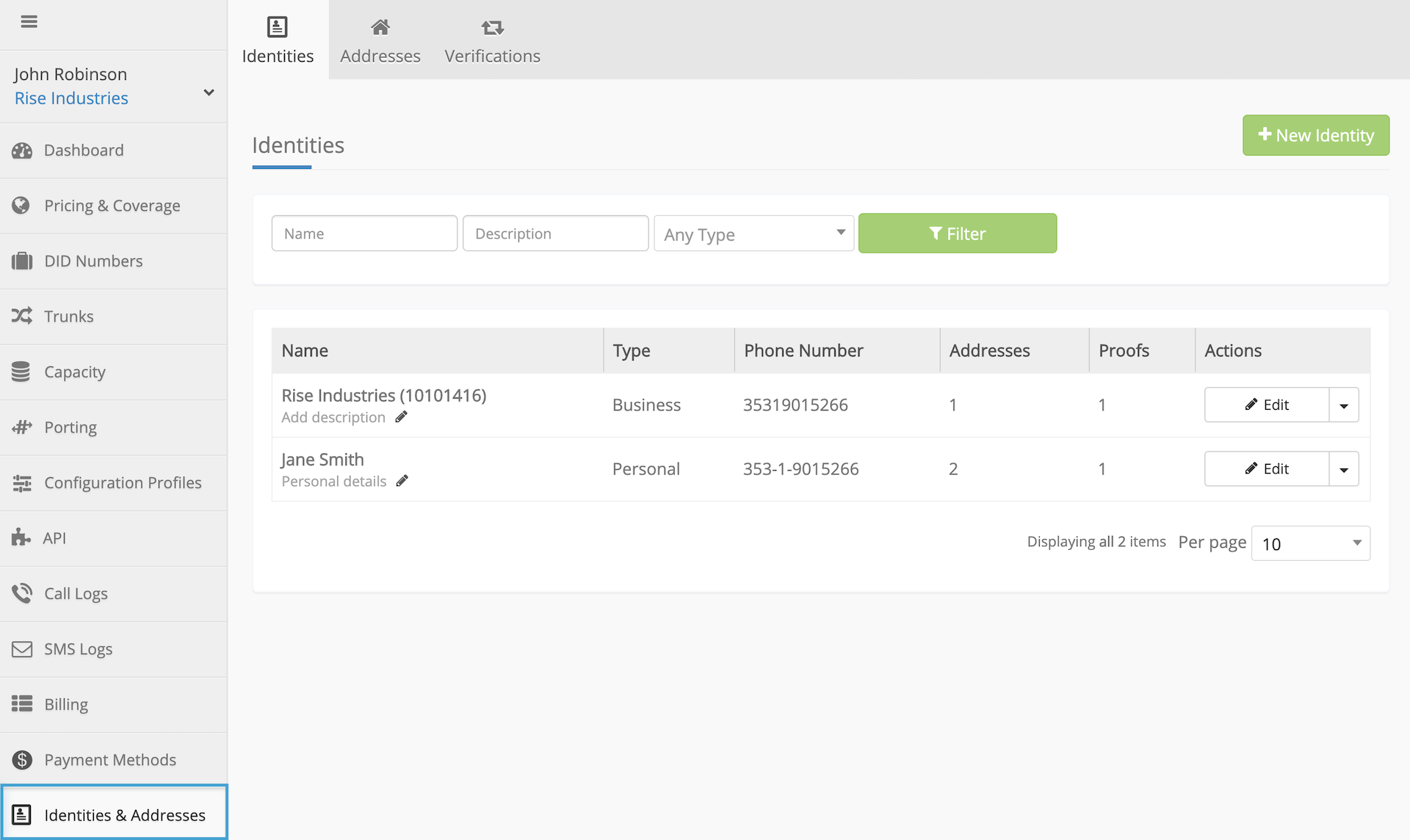 The information bundle will be encrypted and stored securely, so that it may be used for additional automated verifications. Newly purchased numbers, that require End User information, can be instantly activated by assigning the previously approved registration bundle during the purchase process.
To ensure a smooth, convenient and successful registration process, users will be able to review the requirements for DID number registration in the table on the right side while creating a new identity.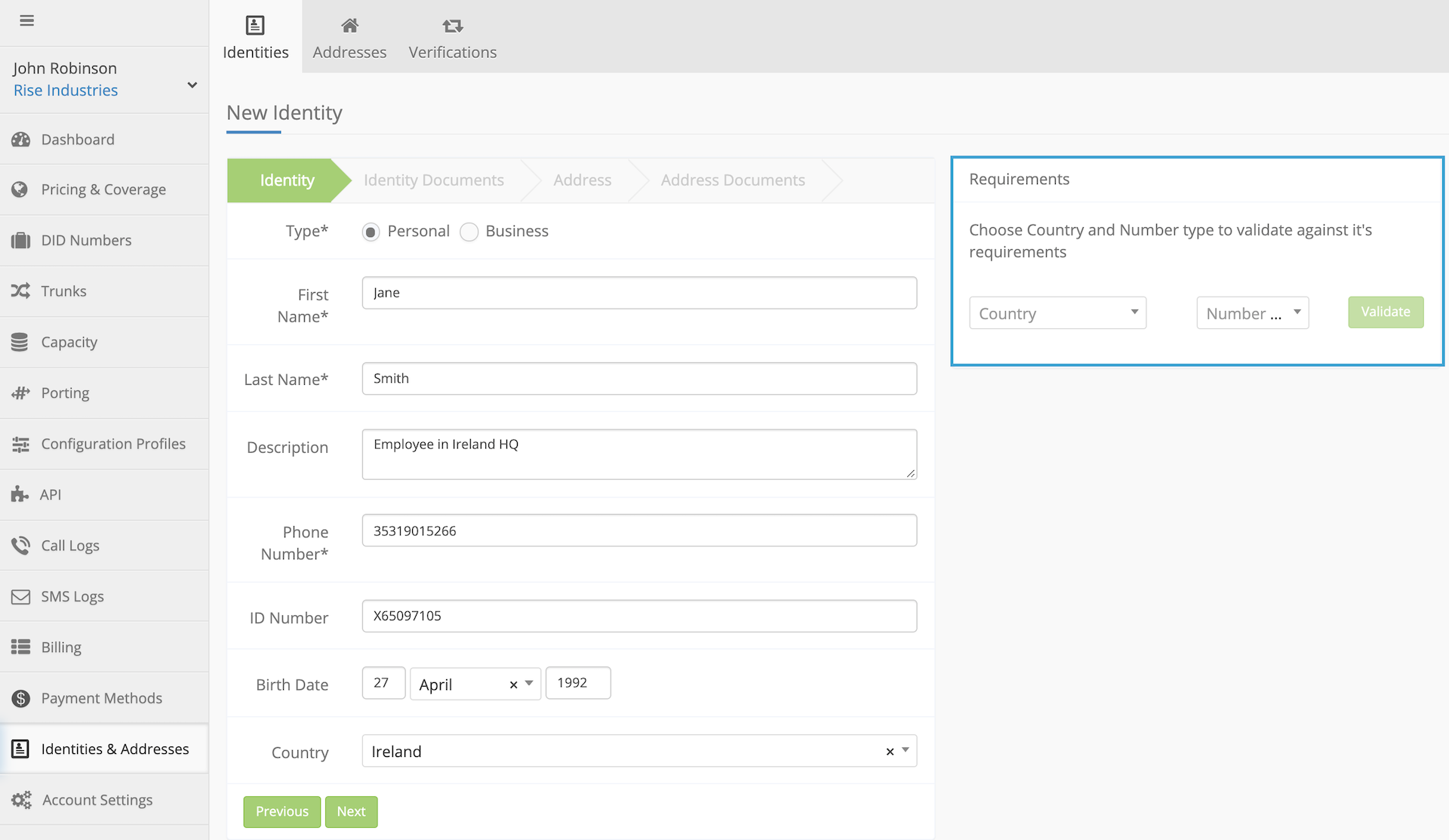 The new Identities & Addresses tool is scheduled to be launched by the end of October, 2020. In the meantime, if you have any questions, please do not hesitate to contact us at customer.care@didww.com or via our live chat at any time.