In a continuing effort to enhance our User Interface, DIDWW has launched Configuration Profile Rules, a new feature that offers customizable configuration automation when purchasing new DID numbers. The new Rules section allows users to automatically assign specific configuration profiles to their DIDs on a per-location or number-type basis upon completion of the number order process.
To create a new Configuration Profile Rule, navigate to the Configuration Profiles section in the Management Portal, select the Rules tab, and click on +Add rule.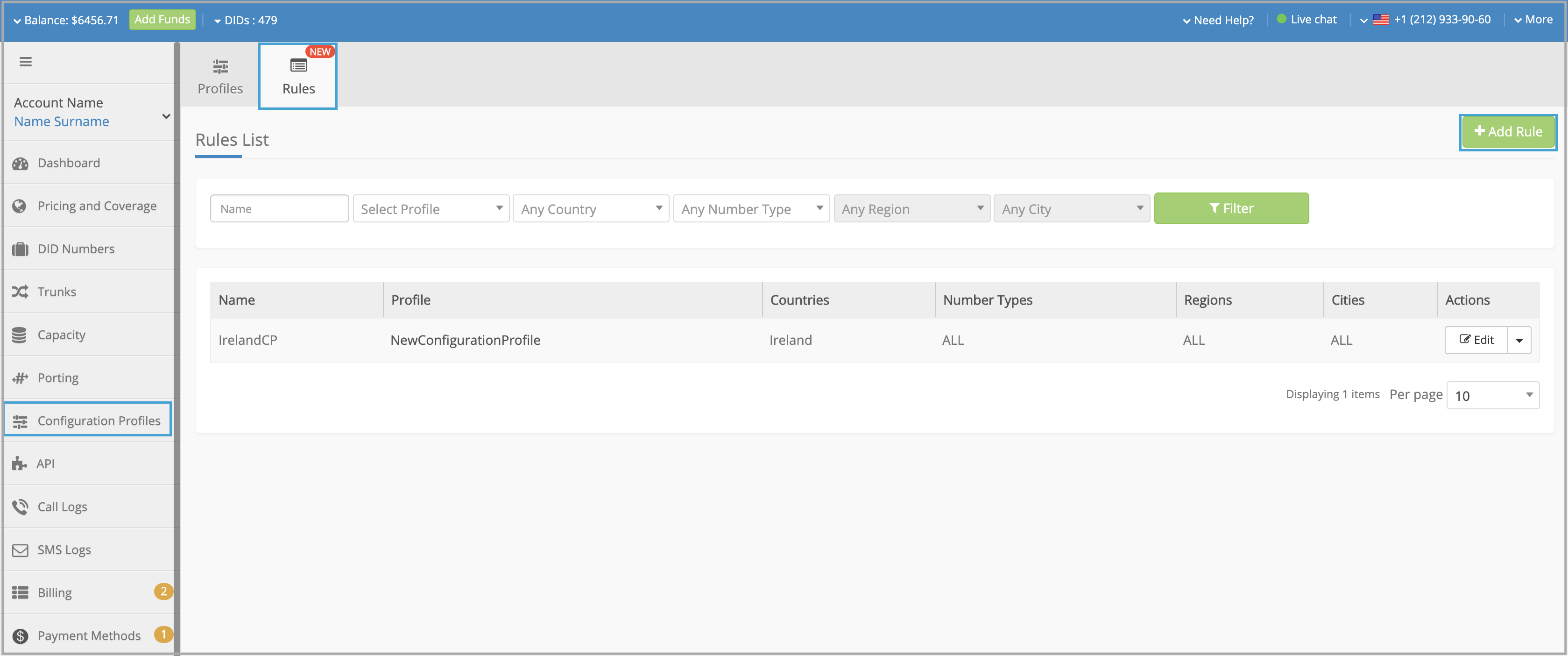 The user will be prompted to enter the details of this rule as follows :
Name – a rule name for identification in the DIDWW user panel.
Profile – the selected configuration profile that will be applied to the users' DID numbers.
Countries – an optional list of countries for which this rule should be applied.
Regions – if a country has been specified, an optional list of regions within that country may be selected.
Cities – if a country has been specified, an optional list of cities within that country/region may be selected.
Number Types – an optional selection of the number types for which this rule should be applied.
It should be noted that the selection of regions and cities will not be available when more than one country is chosen for a particular rule. Furthermore, in the case where multiple configuration profile rules have been defined, the profile with the most specific rule will have a higher application priority. The specification ranges from country, number type and then city, with the most specific rule being applied to DIDs.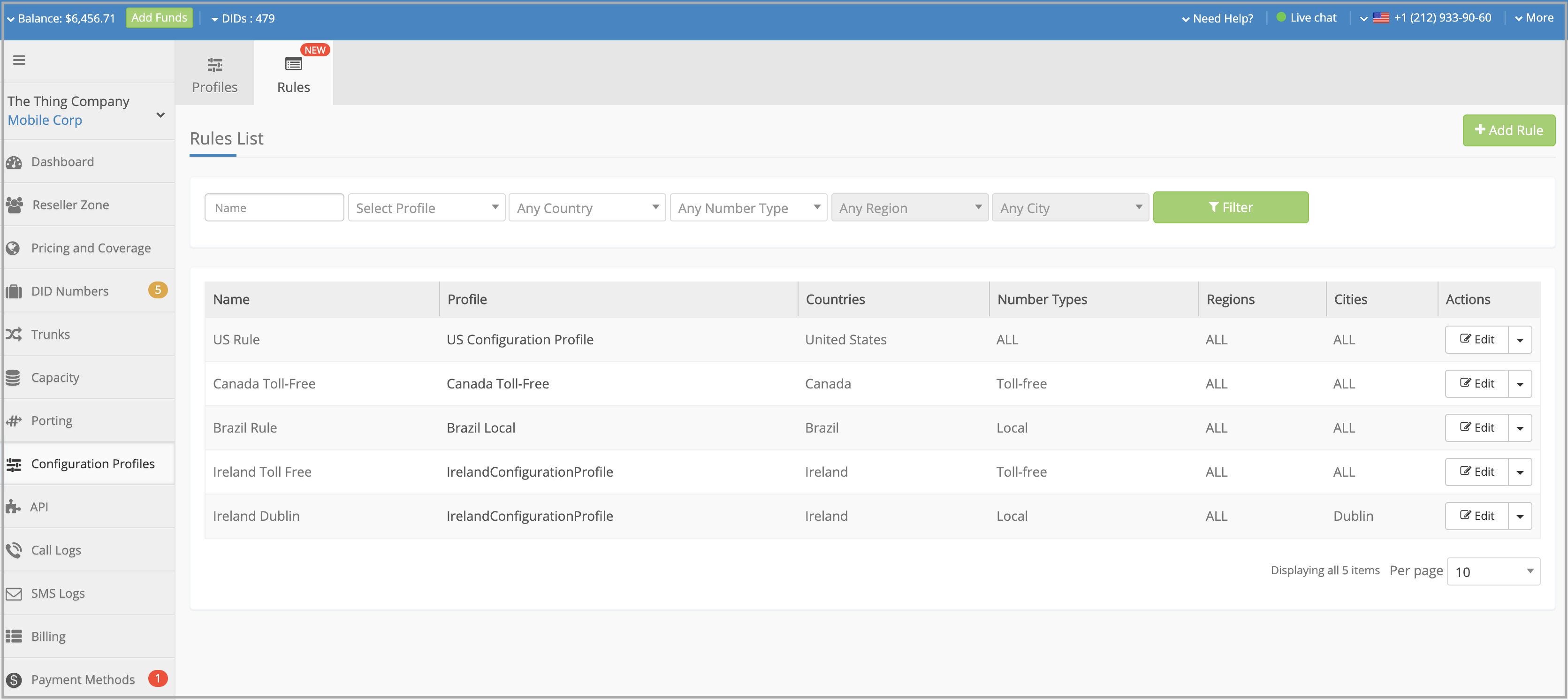 Besides automating the proces, the rules fuctionality is highly useful when a specific trunk configuration or channel capacity group is preferable for certain regions. For instantce, if you wish to apply a particular trunk configuration to Local DID numbers for Dublin only, you can easily set it up by creating a new configuration profile rule.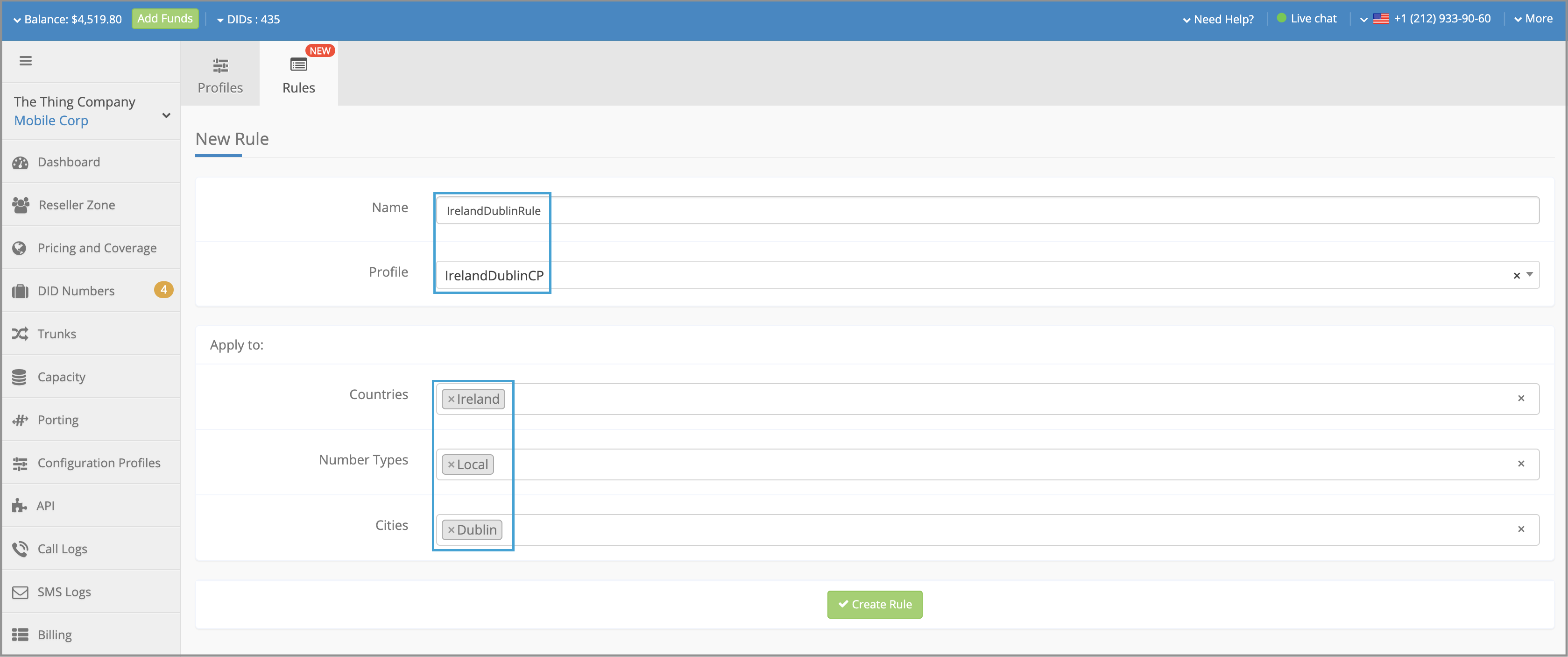 The new feature is also available for DIDWW API3 users. For more information on the usage of configuration profile rules, please refer to the article here.
If you have any questions, please do not hesitate to contact us at customer.care@didww.com or via our live chat at any time.