At DIDWW, we are continually improving and updating the DIDWW User Panel to ensure an outstanding and informative user experience for our customers. The latest updates to our management portal include two new charts related to Outbound Calling, as well as a warning that is displayed when the configured outbound capacity has been exceeded.
A chart displaying the total number of outbound concurrent calls has been implemented in the Dashboard section of the DIDWW User Panel, and can be accessed with a click of a button.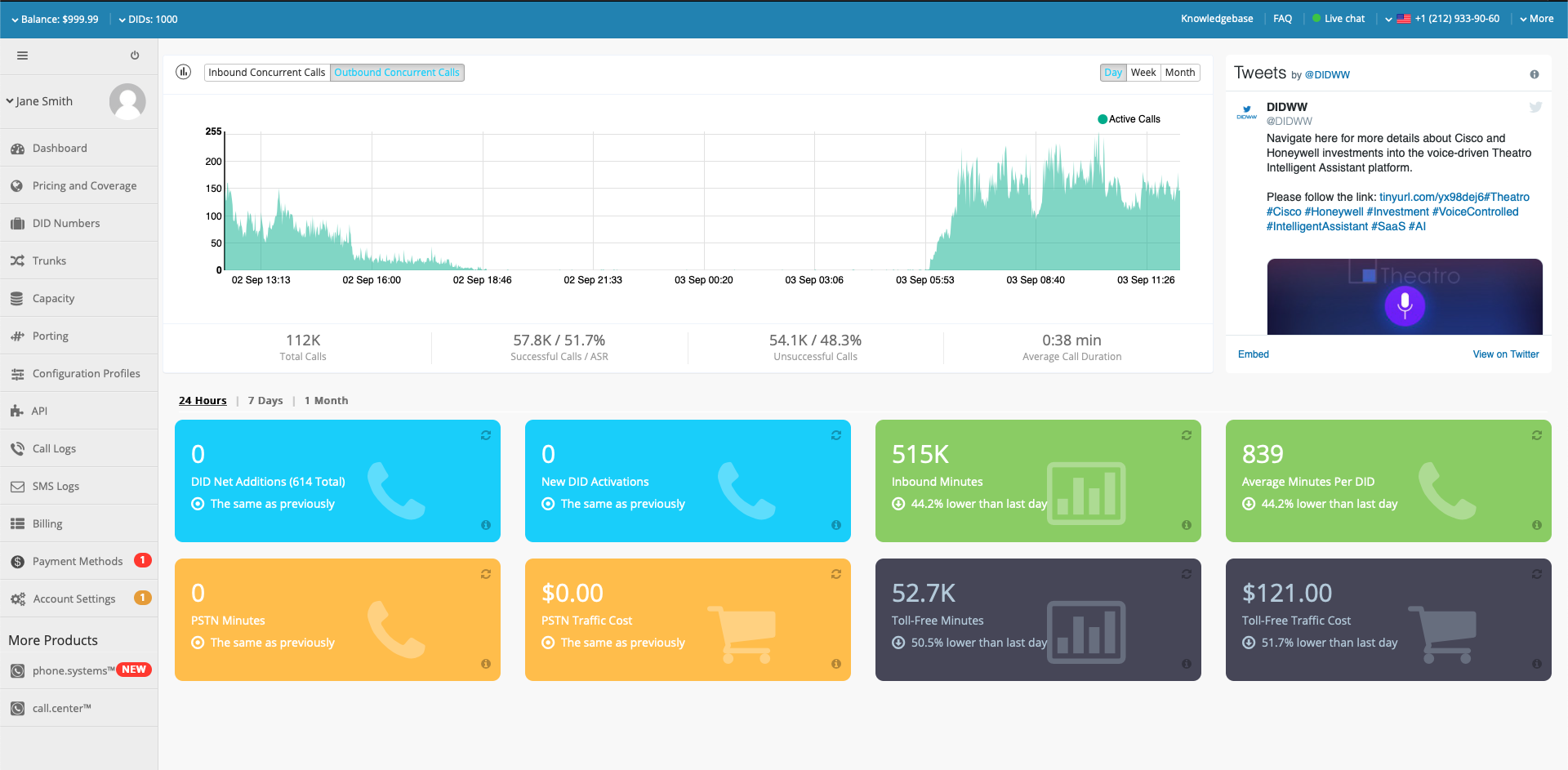 When users require a more detailed report on outbound calling, an outbound calling chart on a per-trunk basis may be displayed. This chart may be accessed by selecting the Trunks section in the user account, clicking on the Voice OUT tab on the top of the page, and then selecting the chart icon on the relevant Voice OUT trunk profile.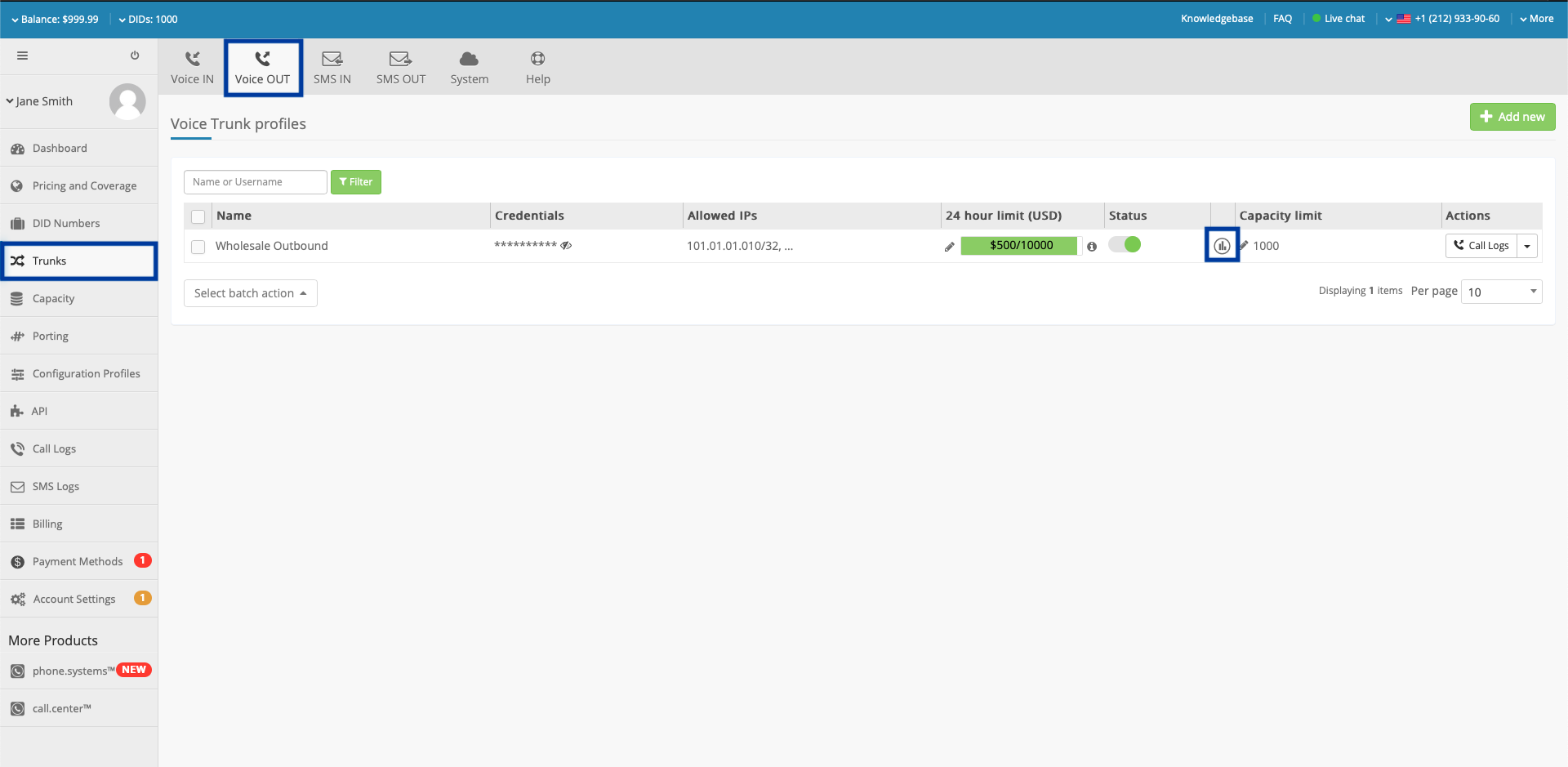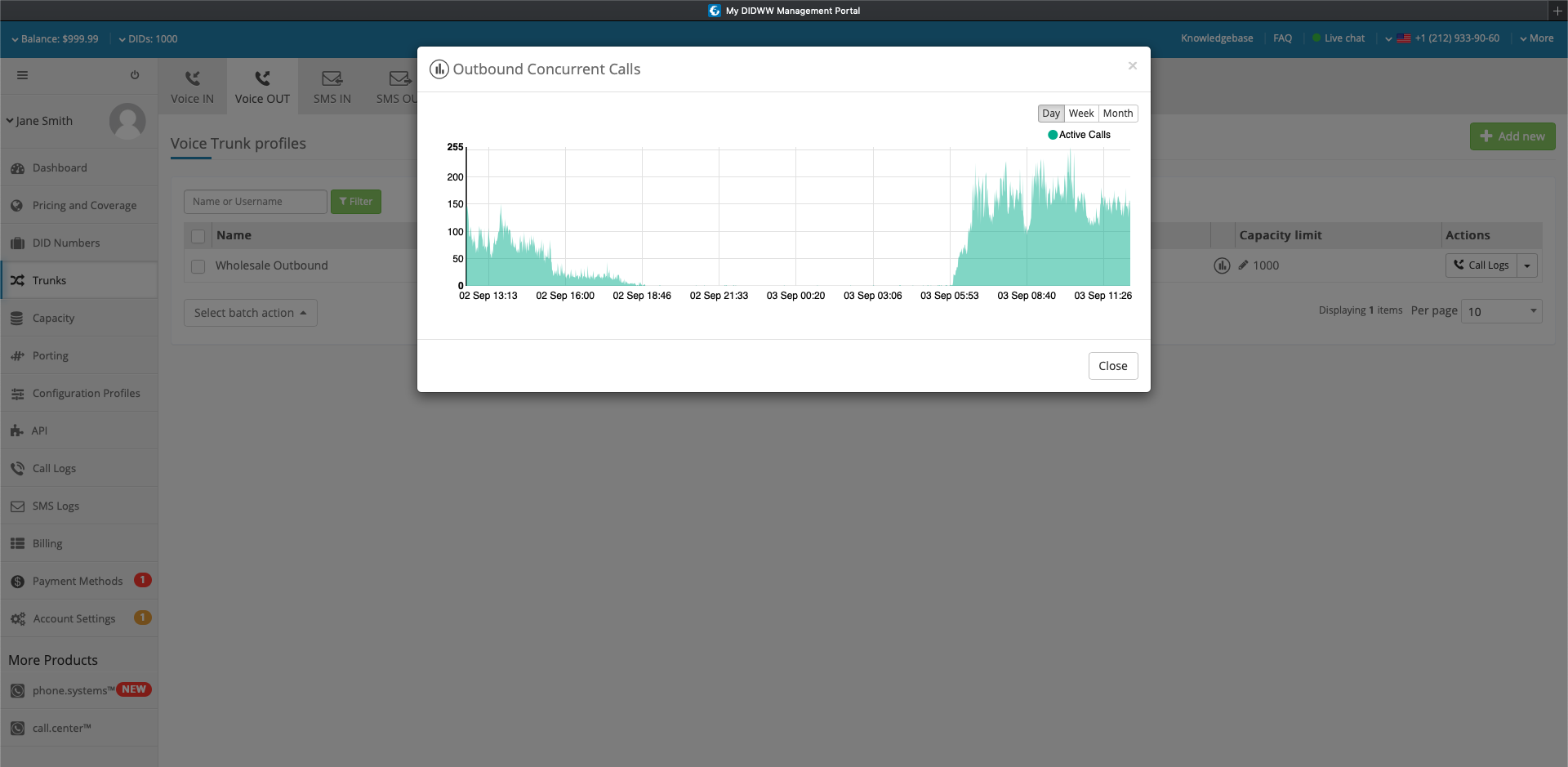 To prevent the failure of outbound calls due to capacity limitations, improvements have been made to the warning that appears on the user panel dashboard indicating the number of failed calls in the past 24 hours. Previously, this warning only included incoming call failures.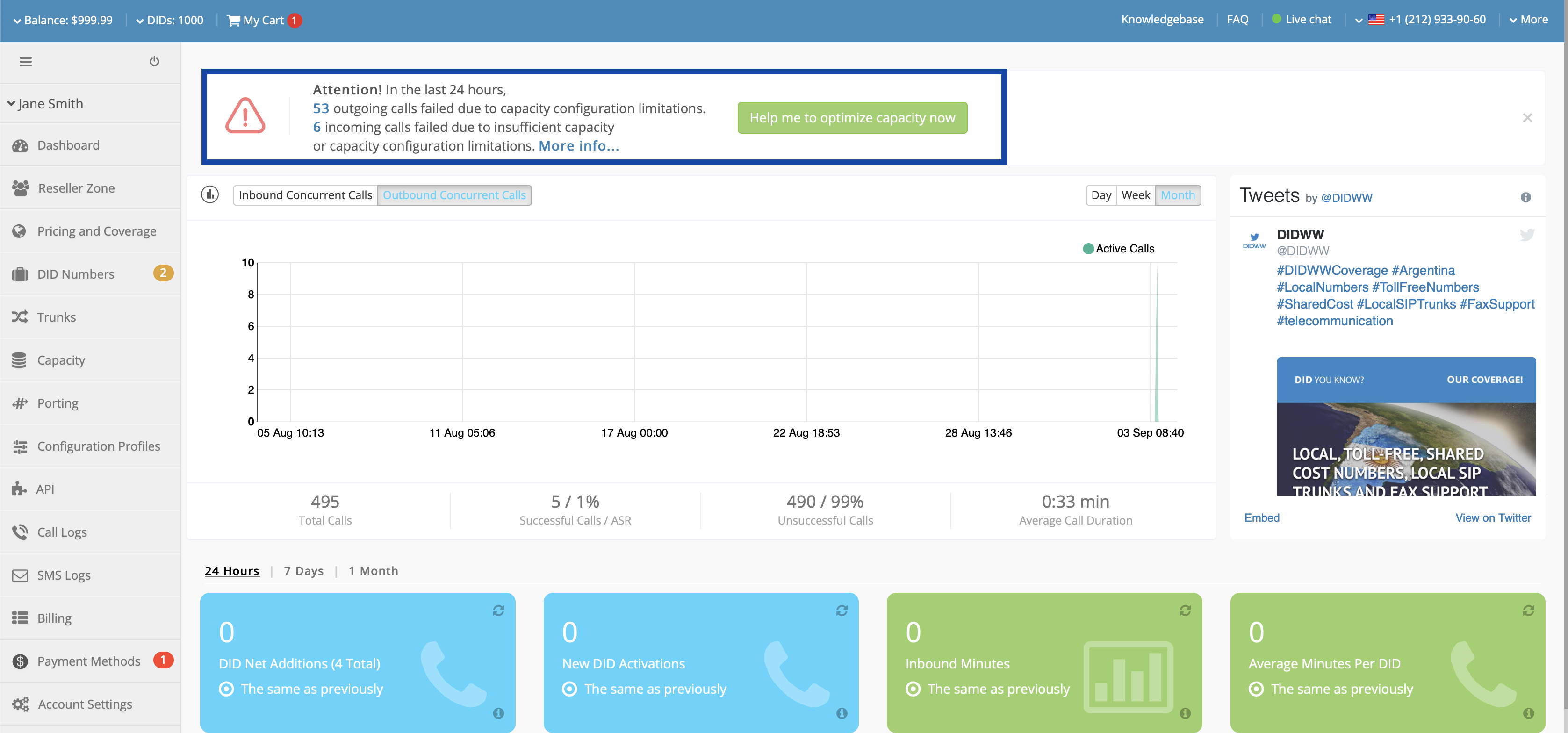 Should you have any questions, please do not hesitate to contact us at customer.care@didww.com.