DIDWW customers are able to send text messages directly through their User Panel, in addition to programmatically via the DIDWW Outbound SMS API.
To manually send an SMS from the User Panel, navigate to the Trunks section and choose SMS OUT (Fig. 1).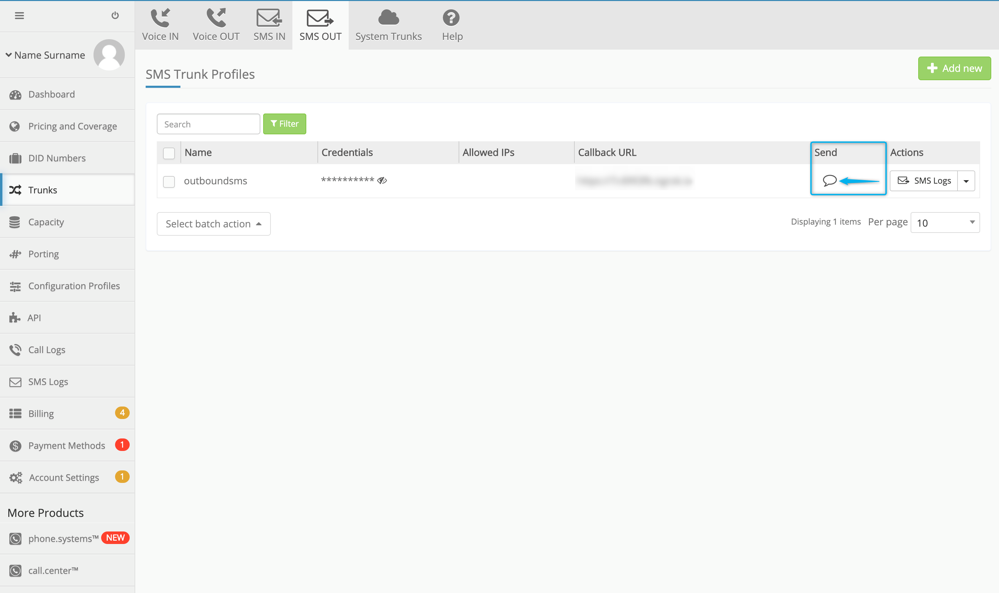 Fig. 1. Trunks section, with SMS OUT option selected
To send a new SMS, select "Send" to open a window in which the required settings and text for the outgoing SMS must be entered (Fig. 2).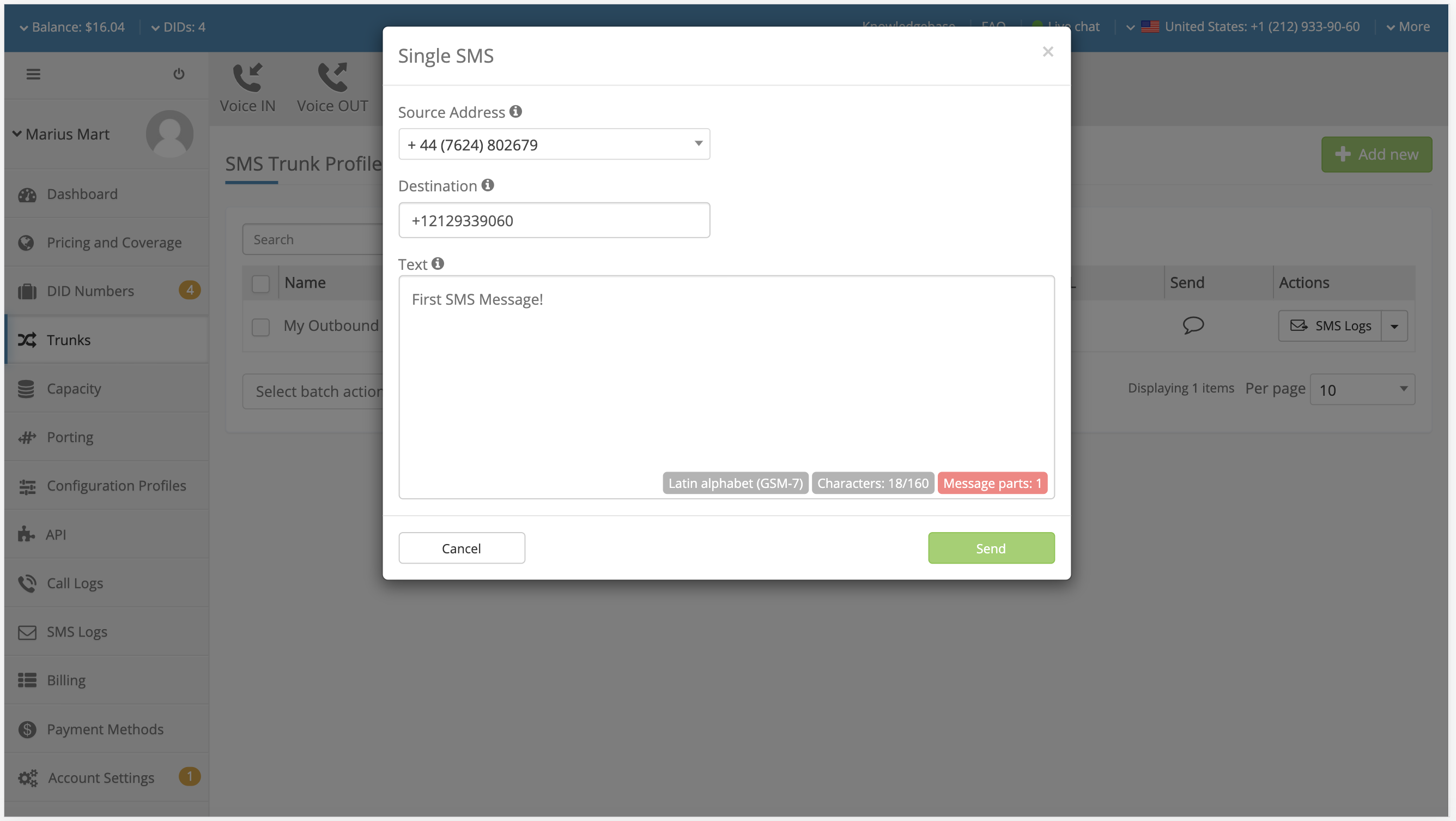 Fig. 2. Window for sending a single SMS
The source number is selected from the drop-down list of SMS-enabled DIDs, a destination number is entered, and the SMS text is added. For more detailed information on how to send SMS via the DIDWW User Panel, please navigate here.
This service is available to any customer that has active Outbound SMS services, and also has at least one configured DIDWW Outbound SMS trunk.
To activate the Outbound SMS service, please contact your Account Manager or email us at sales@didww.com.
For more information on setting up Outbound SMS trunks, please check the documentation here.
The latest two-way SMS coverage information can be found here.