Bringing together over 600 telecom companies from across 85 countries and 2000 senior-level attendees, Capacity Europe is the largest annual meeting in Europe for the global carrier community.
This year the conference will take place from 24-26 of October in the vibrant and busy city of London, also home to many other technological events such as the IP EXPO Europe, held earlier this month.
As a regular participant for the past four years, DIDWW will be attending the event's 2017 edition to personally meet and connect with customers or anyone else interested in discussing their business. We will also take advantage of the occasion to showcase our latest initiative telecom.center™.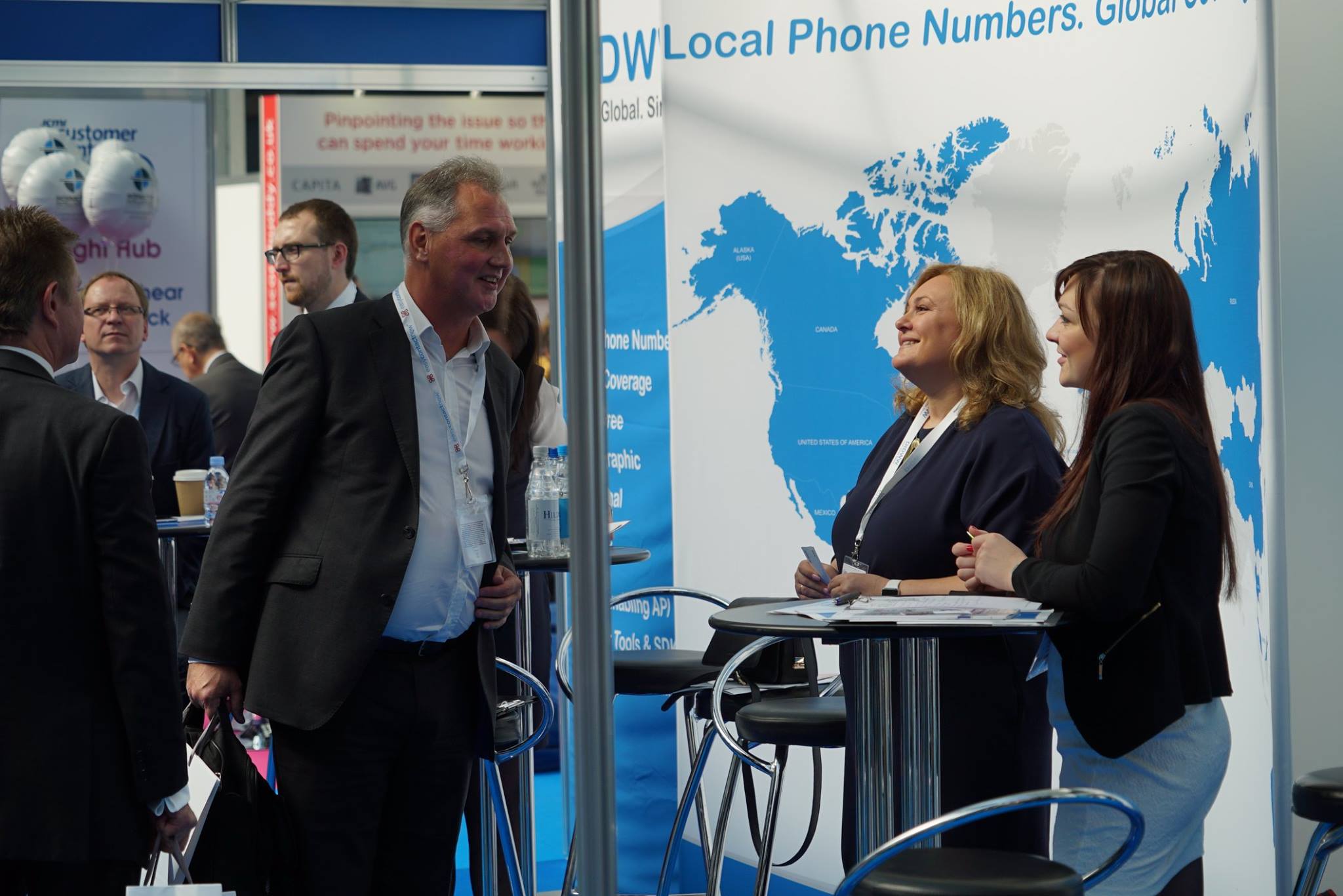 Capacity Europe offers organizations a great opportunity to build relationships and conduct their annual business deals through various platforms such as private meeting rooms and meeting tables.
At DIDWW we consider extremely important to have face-to-face sessions with our clients in order to thoroughly examine strategic aspects of their businesses. We believe that together we can better evaluate how local numbers can help them improve performance and increase their profits.
So whether you are an existing DIDWW customer, a user of inbound voice services or an industry professional, we will be pleased to meet with you at Booth #92 in the O2 arena in London.
The following DIDWW attendees will be there to welcome and assist you:
Arturas Orlauskas
Carrier Relations
arturas.o@didww.com
44-20-33559985
Justina Grigiene
Senior Account Manager
justina.g@didww.com
44-20-36429282
Rita Poskaite
Account Manager
rita.p@didww.com
44-20-36429288
Come visit us and please make sure to schedule a meeting in advance so that we can ensure a proper and efficient session with you to carefully discuss your challenges and how to overcome them.
You can contact the team via Capacity Media's app MeetMe, which is being used by all Capacity event attendees or directly via email, phone or linkedIn. We are looking forward to seeing you at Capacity Europe 2017!